About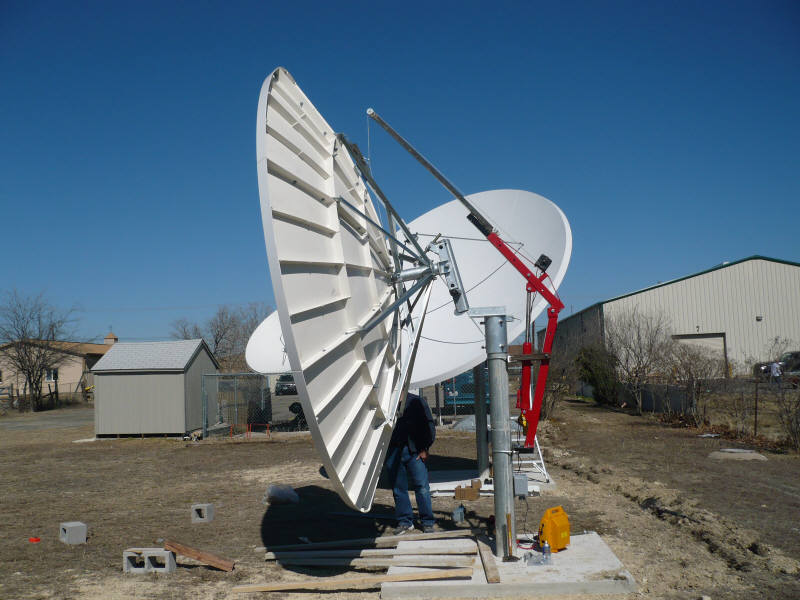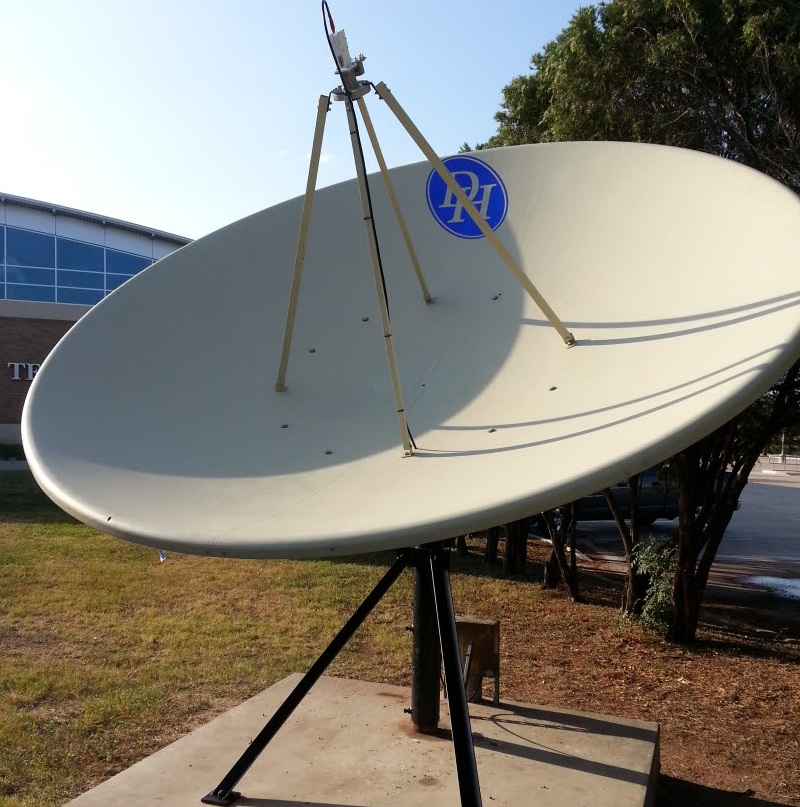 I cater to people using satellite systems and tower mounted equipment for business critical purposes. My customers are TV stations, radio stations, and cable companies.
For my friends driving satellite trucks or just trying to find a satellite you haven't seen before, I have created a new site at SatelliteSpectrums.com
I have been installing satellite systems since 1983. In 1996 I made the transition from a mixed residential/commercial business to one concentrating on commercial clients. Of course I still service my old residential customers so if any of you guys need anything please feel free to call me at 512-375-DISH(3474)) or you can send e-mail to dallas at hdtvdish.com. (you know what to do with the "at")
Why should you buy your next BIG DISH from me? Well, besides the fact that I can give you a pretty darn good price, there is the fact that I have built a bunch of them and I can help you over the phone to build yours correctly. I know where the instruction manual needs some work and I can give you tips that will make the job a lot easier. Better yet, I can come build it for you! If I build it, I will bring it with me so you don't have to worry about coordinating delivery of a huge 680 pound palleted box that comes on a truck that requires a loading dock. I will start by setting up a perfectly flat platform on your uneven ground. I will then build a perfectly flat faced dish on that platform, tighten up its back structure to keep it that way and then I will use a custom built crane (shown above) to lift that 575 pound dish and gently lower it onto the mast. I will install your feed and LNBs and will align it perfectly on a satellite of your choice. If you want a polar mounted dish, like the one pictured on the left, I will align that to the arc and program your positioner.
If you are replacing a dish and the old mast is good, I can take your old dish down for you, install the new one and be in and out in one day. I love to tackle more challenging scenarios, so if you have an installation that your local guy seems ill equipped for, let me have a crack at it. I have probably already done something like it at this point in my career!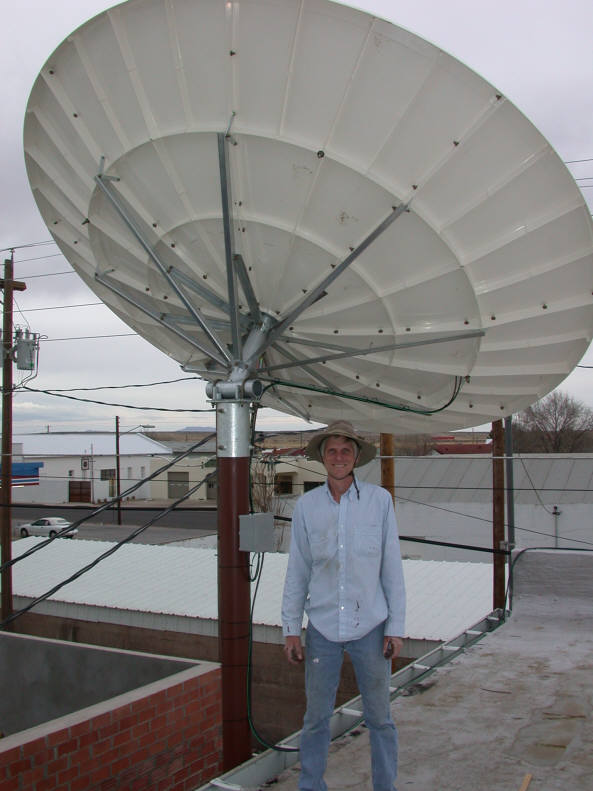 I have an extremely well equipped truck. I carry a spectrum analyzer, and a great assortment of specialized tools and spare parts. By the way, if you need help with the lights, ENG and STL antennas, or cameras on your towers, I'm your man for that too! I have all of the safety equipment needed to keep OSHA happy while up there. Most importantly, I have the experience and physical conditioning to climb and work safely and I am covered by my insurance, not yours.
I have taken a few pictures for you and grouped them by customer in the Gallery. Take a look at what I have done. If you think that I might be able to help you, give me a call at 512-375-DISH(3474). Again, Thanks for dropping by. I hope to see you again soon.
My references include the chief engineers of every major commercial TV station in Austin. If you are on Linked-In, please look me up there and see what they and others have to say about me under recommendations.
Dallas Yenawine
President HDTVdish Inc.
512-375-DISH (3474)
At right is a picture of me and a dish I put up for a PBS radio station in Marfa TX. What you can't see is the rest of the 21 ft. mast I attached to the side of their building!